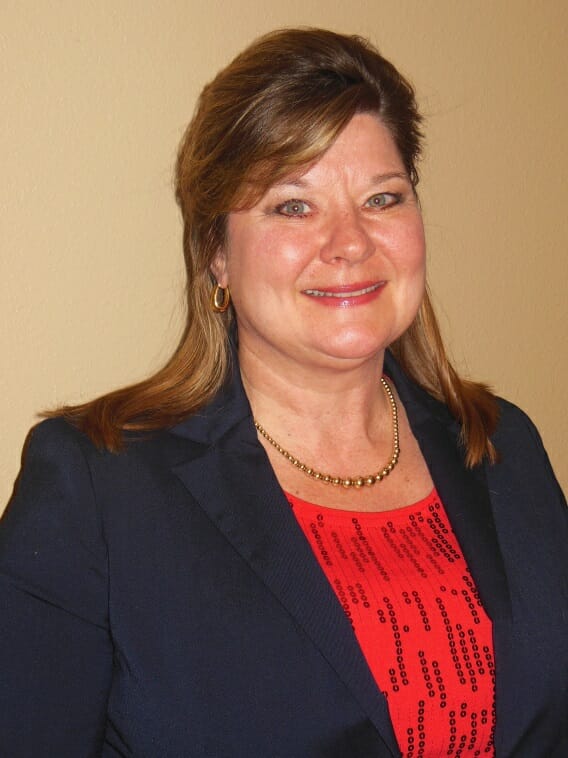 Tackling Food Safety Crises 24/7: A Chat with Paula Piontek at red24assist
When a food safety crisis happens, lives are at stake.
Whether it's your grocery store down the street with a scary food recall or a favorite nearby restaurant hit by a deadly foodborne illness outbreak, quick action by experts must be taken to save lives, mitigate suffering, and prevent future problems.
That's where red24assist comes in.
You may not be familiar with red24assist yet, but these behind-the-scenes food safety warriors are a global force for good in the food safety world.
Today, in celebration of National Public Health Week and in honor of the new relationship we're building with red24assist, you'll meet Paula Piontek, the company's Executive Vice President of Product Safety and Recall. So, take a few minutes now, grab your favorite beverage, and lean in for an inside look at what goes into managing a food safety crisis and how red24assist shares in STOP Foodborne Illness' vision of a safe food supply for all.
Q: Let's start with your story. What sparked your interest in pursuing a food safety career?
A: That's easy: My love for cooking at home inspired me to take college classes that led me to pursue my degree in Food Science at the University of Wisconsin – Madison.
Once I began working in the food industry, my eyes opened up to so many important areas that could be explored and challenged. It was all so stimulating to me. I knew I'd found my "sweet spot" career-wise.
In my work today with clients of red24assist, opportunities abound to apply continuous improvement in the food safety arena and get the food industry on board with best practices. What's really exciting and encouraging is that technology advancements are enabling us to better determine cause and effect while implementing science-based preventive measures.
Here's an interesting way I like to look at things:
The food safety puzzles we face mimic the work of a detective. Every day, I'm helping to unravel the pieces and solve problems to improve the safety of our food supply chain. Of course, I'm not alone. The super-knowledgeable experts I work with are fantastic team players that help drive progress forward for our clients.
At the end of the day, when I can help bring about a breakthrough that's going to make a big difference in keeping food safer, it's incredibly gratifying. It really feeds my passion for this work.
Q: What does red24assist do and how does it address food safety issues?
A: We provide a wide range of expertise with professionals who, depending on the circumstance, share their knowledge, help troubleshoot problems, and provide hands-on support to help find solutions.
Our 24/7/365 crisis support services put our clients in contact with the right expert to get assistance within an hour of their call.
For food safety issues, we've got food safety experts, microbiologists, food and beverage engineers, legal, and public relations professionals ready to divide and conquer the crisis or special circumstance. Our training services include International Hazard Analysis and Critical Control Points (HACCP) Alliance certification, food safety training, malicious product tamper and extortion consultancy, supply chain management training, response support and advice, crisis scenario training, and more. All services are provided by industry specialists with decades of experience.
red24assist is part of red24, a leading global crisis management assistance company. Our team has an unparalleled reputation for providing a comprehensive range of risk management solutions. We work with companies that want to reduce risks to their personnel, operations, reputation, and profitability, along with individuals who want to protect themselves and their families.
Our specialists are located around the world, so we're able to provide local knowledge and understanding of the client's market and media.
When clients first contact us, they reach red24's state-of-the-art Crisis Response Management (CRM) Center located in Cape Town, South Africa. The CRM is staffed 24 hours a day, 365 days a year by a dedicated team of multilingual customer service representatives and risk management experts. Our facility's high-end technology complements around-the-clock intelligence feeds, allowing our team of specialists to provide accurate, impartial, and timely support to clients.
Q: In your role as EVP of Product Safety and Recall, what's a "day in the life" like for you?
A: In crisis support, there really isn't a "typical day." Scenarios are quite varied and complex!
But let me shed some light on what I'd typically do on any given day to help a client in a food safety crisis.
When the phone rings, my first goal is to get the facts and provide sound advice. It's my job to keep the client calm, ask questions, and explore options that can be effective for solving their problems.
Sometimes talking on the phone and working with our crisis team remotely is simply not enough. In cases like this, I hop on a plane and travel to the client's location to provide on-site support until the situation is under control.
And, my team is instrumental.
Many support specialists work with me. They stand ready to participate and drop what they're doing to assist clients in a crisis. They may be needed to find the root cause of an event and provide the necessary changes with validation of their effectiveness. Or one of our media specialists may need to craft talking points or serve as a company's spokesperson during the crisis.
Outside of crisis days, I help with training and assessments for clients to help reduce their risks. Together, we analyze and strategize to determine which programs or areas within their company are most vulnerable based on the insight gained from dealing with the crisis. By seeing first-hand what goes wrong in a crisis, I'm able to help clients implement new, best-practice programs that will help prevent another food safety failure or supply chain issue.
Q: What gets you excited to wake up and go to work?
A: Bar none, it's the people!
I work with phenomenal people from around the world who are all closely bonded together by our mission of providing services that help keep our food safe.
We make a huge, positive impact by providing good advice, training, and resources that improve people's lives and helps businesses grow successfully.
One thing I really get excited about is that clients can talk to our experts immediately (within an hour of their call). This is a game-changing service that can make all the difference in nipping a problem in the bud and mitigating damaging outcomes.
Q: What's the most difficult part about your work?
A: I love the variety in my work, but it also causes challenges.
One thing I'd point to is the office culture and camaraderie—it's very different than your typical business. Our specialists are all over the world, so we don't see each other very often to enjoy the usual close office relationships.
Q: What is one top food safety problem that keeps you up at night and why are you concerned about it?
A: Although the safety of our food supply has improved over the years, one thing that weighs heavy on my mind is how some industries take so long to step up and invest in methods that make our food safer.
For instance, foods harvested in fields are a high risk.
For these foods, without a proven validation process to minimize the potential for pathogens to grow, the consumer is at a greater risk for foodborne illness.
These processes do take time and investment to validate, including work with reputable laboratories so there's confidence that the testing regimes and processes put in place will be effective. It's not easy. I realize that, of course.
However, the outcome is priceless.
With more companies moving in this direction, we all stand to gain safer foods. And, importantly, this is at the heart of how we can make a bigger dent in those very sad statistics we see of people losing their life and suffering from food poisoning.
Unfortunately, experiencing a crisis is what it usually takes to motivate many people into action.
Q: Regarding your thoughts above, what do you think can and should be done to help?
A: I think education is a big problem—and opportunity—here.
It's severely lacking, and most consumers don't know what to look for.
That's one reason I'm very pleased to be working with STOP. Together, I'd like to explore what's missing and collaborate on the education piece. I think this would help enormously.
Knowing where your food was grown and harvested is only part of the story. What happens in the packing and distribution of these foods is another critical element in the safety of your foods.
By learning more about the packing companies, we can applaud and raise awareness about those that are doing the right things. This would go a long way in challenging others to step up to do their part in creating the safest food possible.
Q: Looking back on your work, can you share one client experience where a public health scare was in play?
A: Yes, I remember it vividly.
When I was working on a potential malicious product tampering incident, our client was laser-focused on making sure that the product impacted was immediately removed from the retail market. With our guidance, they went beyond the scope of dates reported by the media and reviewed all replacement inventory with additional scrutiny.
During the crisis, our client was working with red24 and police to identify the source as quickly as possible, while making protection of consumers the #1 priority.
As it turns out, the event was a fraudulent claim by people who wanted to damage the client's reputation and scare the public. This was a relief. No one was harmed.
Q: How did you first learn about STOP and what inspired you to get involved?
A: A colleague of mine introduced me to STOP in December 2013, just a few months ago. After getting to know Deirdre Schlunegger when we met at the Global Food Safety Initiative (GFSI) conference in February, and learning about STOP's incredible work over the past 20 years, I was immediately impressed and moved.
Without a doubt, I knew I had to get involved and find ways we could strengthen each other's work.
Coming together with STOP makes good sense for red24assist. STOP is staunchly committed to combating food safety problems—even the toughest issues—just like we are at red24assist.
In the areas of advocacy, awareness, and assisting people affected, I can't say enough about how much I respect and appreciate STOP's life-changing contributions to food safety. I'm humbled to be in the huddle with STOP's team of food safety partners.
Q: Why is your partnership with STOP important to accomplishing strategic goals at red24assist?
A: red24assist has goals to educate companies about ways to mitigate the risk associated with their products and make companies aware of the support network we offer to help implement best practices in the food industry.
These goals help us play a critical role in preventing unsafe foods from ever reaching consumers in the first place.
Through stories they share, educational messages they spread, and resources they provide, STOP helps touch the right people in the right ways at the right time to get positive change happening. Whether it's on Capitol Hill, via their eNews, or on social media platforms, STOP helps reach people and groups with common values and shared goals of red24assist.
Q: Why is your partnership with STOP important to you personally?
A: On a personal level, STOP's far-reaching work hits home because I want to be confident that the foods I, my family, and friends eat are safe.
Knowing that STOP is vigilant about monitoring and reporting food recalls every day—along with dogged focus on rallying for key legislative change in areas like the Food Safety Modernization Act (FSMA) —gives me peace of mind and great hope for more groundbreaking food safety progress.
Q: In your opinion, what does STOP do better than any other food safety organization?
A: Well, I have to say, they do a lot of great things!
But, what I admire most about STOP is how real they are.
Sharing the actual faces of people who've suffered from foodborne illness is powerful. It helps people intimately understand the issues at hand: The devastating health consequences. How lives and families and communities are changed. And how some people lose their battle, paying the ultimate price for contaminated food.
I think the greatest gift STOP gives is all they do to pull back the veil so people feel the impact on a deep, emotional level. It's only through telling stories and putting faces to facts and statistics that we can touch hearts and open minds—and get people taking action.
Q: What can STOP supporters expect to see with your involvement going forward?
A: red24assist and STOP will make a great team in educating organizations and their employees of the importance of food safety systems, as well as helping them implement best practices in this arena.
Our mission is the same, and we'll do everything we can to work toward the safest food supply possible.
We're just getting our partnership started. But, Deirdre and I have explored some specific ways to collaborate that we hope to share with you soon!
Q: What's your personal message to STOP readers?
A: When you want something, go after it.
Don't let fear or the feeling that it's "too hard" get in the way.
As a concerned food advocate, you're so important to achieving big progress in food safety. It all starts with one step, and then another, and then another. Before you know it, those steps have led you down a golden path of achieving whatever it is you want to accomplish.
About Paula Piontek
With over 25 years of experience in food manufacturing and the restaurant industry, Paula serves as Executive Vice President – the Americas at red24 and Executive Vice President of Product Safety and Recall at red24assist. Throughout her career at red24, she's been an integral part of program development for supply chain management, quality systems, HACCP, Global Food Safety Initiative (GFSI) standards, food security, and food defense. Paula has served as a key lead in business development, and she leads site assessments and investigations of root cause issue resolutions. Paula lives in Wisconsin with her husband, Joe, and daughter, Karina. When she's not working on food safety crises, Paula enjoys cooking for friends and family, flower gardening, kayaking, and riding her Harley Davison motorcycle on beautiful country roads.
About red24assist
To learn more about red24assist, visit www.red24assist.com or email assist@red24.com with questions or for more information.