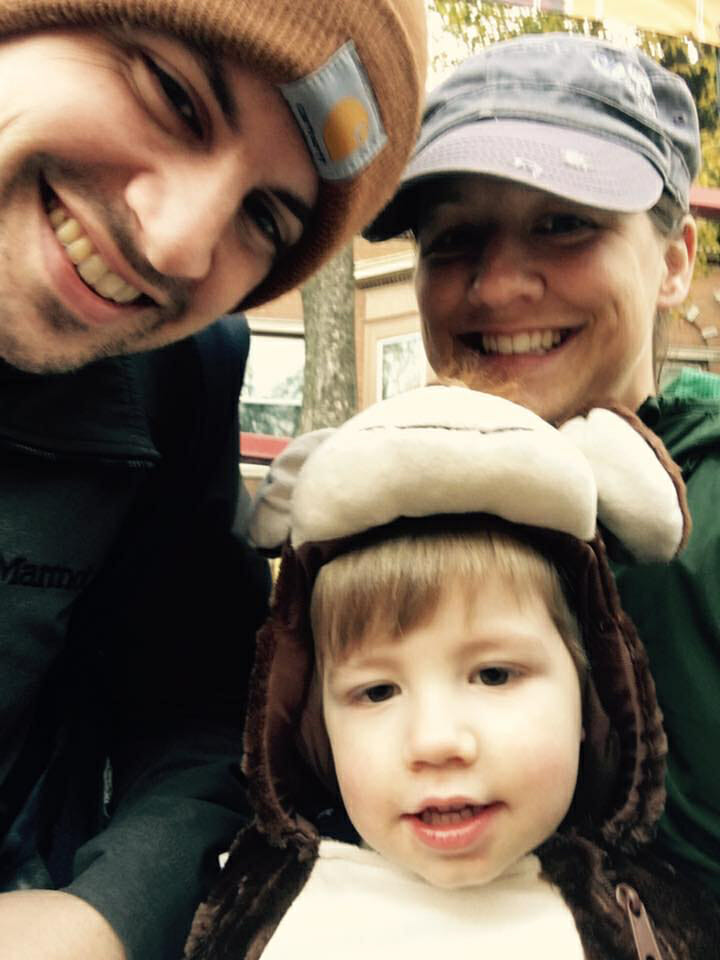 Meet Jillian Castro: Survivor + Brave Friend of Stop Foodborne Illness
Q: How were you affected by foodborne illness?
A: In 2006, I suffered from E coli and HUS due to the spinach outbreak that infected 199 people in 26 states. An elderly woman from Wisconsin was one of the three confirmed deaths associated with the outbreak.
I spent about two and a half weeks' total in the hospital. Eight of those days were spent in the ICU with failed kidneys and other parts of my body breaking down. Initially, the doctors weren't sure if I was going to survive it. Fortunately, I was able to recover enough to be released from the hospital and continue my recovery at home.
As part of the media coverage for the 2006 outbreak, I was asked by CBS News to speak about my experience. That was a little surreal. A reporter and camera person came to my home in Milwaukee to speak with me, and soon enough I was telling my story on national news.
Another person who I believe was interviewed for the story was Barb Kowalcyk. After the CBS segment aired, Barb had gotten in contact with me and told me about Stop Foodborne Illness (It was still called S.T.O.P./Safe Tables at the time). I didn't know such an organization even existed. When contacting them I received a lot of support and comfort from others who truly understand how horrifying it is to experience foodborne illness – not only for the individual facing the ordeal, but also the devastation it can cause to families as well.
Q: What are you doing currently? How has your experience with foodborne illness continued to impact your life?
A: Currently I am a stay at home mom to an (almost) 3-year-old. It's amazing to watch our son grow, learn, laugh, and experience life. (It's also really, really exhausting some days!) My husband and I have been married just over seven years, and sometimes we comment on how much our lives have changed in just the last few years together.
For myself, I cannot believe how much has changed in my own life since suffering from E. coli. When I had gotten sick, I was a 24-year-old graduate student living in a studio apartment with my cat. I never could have dreamed of having the wonderful family and life that I have today. Even though so much has changed, I will always live with my horrible E. coli experience. The experience has shaped not only how I eat, but how I prepare food for our family, what foods we buy at the store, as well as what foods we avoid. Especially after hearing about the latest outbreak or recall. 
Q: In 2017, you were invited to speak at Mariani Packing Company, in Wisconsin.  What inspired you to share your story, and what kind of response did you receive as a result?
A: Public speaking causes me tremendous anxiety, so I'm not one to voluntarily speak in front of a large group of people.
Yet, when I was invited to share my story with Mariani, I found out that I would be speaking directly to employees at a (somewhat local) facility in Wisconsin. I felt it was important to speak to people who work in the food industry as they play such a vital role in food safety. My hope was that if I could make a difference in even one person, then sharing my story would be worth it.
All the employees at Mariani were very welcoming and listened as I told my story. I brought notes along to help me through my talk, but I'm sure I left out parts I wanted to say due to my public speaking nerves. Nonetheless, it was worth it.
The thanks and support I received from Mariani was overwhelming (in a good way). A couple days later I received a note from Angela Saeger, Mariani's Quality Assurance Manager, letting me know I made a significant impression, and that many people commented on how they would think of things differently, now that they've heard the story of someone so close to home who almost died from foodborne illness. I did not expect to make that kind of impact, and I was so happy to receive that response.
---
Do you have a foodborne illness story you'd like to share? Please contact Stop Foodborne Illness at: srutledge@stopfoodborneillness.org for details.
Also this month: