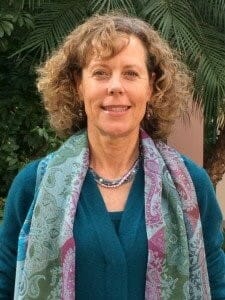 Founder's Perspectives: Elaine Dodge Shares How Her First Major Gift was Inspired and Why Your Donation Means So Much to Stop Foodborne Illness
Answering calls from frightened victims and their family members.
Alerting consumers to food recalls and foodborne illness outbreaks.
Traveling the globe to spread food safety messages that help save lives.
All of this – and so much more – fill up the days of the staff, Board of Directors, and volunteers of Stop Foodborne Illness.
And the reason it's all made possible is because of generous, kind, caring people who donate to Stop each year.
It's something Elaine Dodge, one of Stop's founders and most loyal donors, deeply appreciates. For 20+ years, Elaine has been faithfully financially supportive of Stop. Giving makes Elaine feel honorable, relevant, and proactive. She knows her donations play a vital role in keeping all of Stop's life-saving work moving forward.
Elaine helped found Stop Foodborne Illness (then Safe Tables Our Priority) while representing whistleblowers during at the Government Accountability Project (GAP). Elaine was GAP's Food Safety Director from 1988-1996. United States Department of Agriculture (USDA) meat and poultry inspectors were her primary clients, and they had significant concerns about the lack of adequate inspections and regulatory enforcement. Despite affidavits and other evidence of mismanagement, legislators and journalists questioned the gravity of inspectors' complaints because there didn't seem to be any victims of foodborne illness.
That changed when the Jack in the Box E. coli O157:H7 outbreak hit in January 1993. With 600+ victims, the majority of whom were children, legislators and media started taking food safety more seriously.
"Mothers of young victims in the Jack in the Box outbreak found me at GAP. Mary Heersink, Roni Rudolph, and Nancy Donley asked me to help them create a nonprofit to advocate for victims. I said 'yes' emphatically and was honored to be of service," says Elaine.
Throughout her work with STOP, Elaine has served as a Board Member, Executive Director, volunteer, and donor. She's always understood the importance of making monetary donations in addition to her service and happily supported STOP in those first few years. And, before too long, Elaine became inspired to go bigger with her giving.
"The first time I donated at a larger level to STOP was in response to a personal visit from Donna Rosenbaum, who served as a STOP Board Member after E. coli took the life of her daughter's best friend as the first victim in the Jack in the Box outbreak. Donna's visit asking me for a major gift convinced me to do just that," recounts Elaine.
"When I donate, I always make my gifts in honor of Nancy Donley and in memory of her son, Alex," Elaine notes. "I've never had the privilege of meeting Alex as he had already passed when I came to know Nancy. I did stay in his bedroom on more than one occasion, though, so I got to know him by his toys, collections, photos, and the stories Nancy and Tom told. Nancy is the inspiration behind my continued financial support of STOP. After a catastrophic personal loss, Nancy worked selflessly for so many years against bureaucratic inertia and legislative ignorance so that more children would not suffer and die from preventable foodborne illnesses."
When it comes to working in the trenches to get positive change happening, Elaine has seen a lot. And some of it has made her darn right mad.
"What's shocked and offended me most about the government's position on foodborne illness is their implementation of a cost-benefit ratio. USDA would weigh the number of deaths and illnesses caused by foodborne illness against the costs of regulations imposed on meat and poultry slaughter houses and food processors. Deplorable! STOP's focus on the devastating impact of foodborne illness on innocent victims and their families highlights the unacceptability of permitting businesses to potentially injure and kill consumers – all in the name of profit," emphasizes Elaine.
Thankfully, through Elaine's efforts and those of so many devoted supporters who've stuck with us over the years, STOP helps make sure that profit doesn't prevail.
"Absolutely," says Elaine.
"I believe all of STOP's programs are necessary to accomplish the overall goal of food safety. STOP has a powerful model of using actual stories of victim families because, ultimately, they're the best spokespeople for why our food must be safe to eat. Real reform of laws and enforcement programs can't be achieved without their compelling, heart-tugging stories."
When asked what Elaine finds most rewarding about giving to STOP, she boiled it down to this:
"Donating is the ultimate altruism. Supporting STOP allows me to be a part its success of helping people and saving lives. Donating gives me a sense of purpose and belonging to something good in the world."
And Elaine hopes you'll lock arms with her and give, too.
"Short of joining the staff of a nonprofit, donating is the single most important way you can contribute to making the world a better place. Nonprofits are staffed by dedicated people who work to solve problems, take care of people, and produce a better planet for us all. It's an honor to support STOP and, in doing so, recognize and help those who have suffered, protect the unknowing by sharing information like food recalls, and bring about necessary changes in government so that our most vulnerable citizens are not sickened by foodborne illness," shares Elaine.
Won't You Please Make Your Gift Today?
Your donation to STOP is needed urgently.
Right now, every single donation matters so much to us. Major gifts of $500 and above are especially important because your gift at this level helps us catapult faster toward progress on key strategic initiatives like:
Holding regional meetings on behalf of victims of foodborne illness and their families, for mutual support, education, and encouragement
Increasing the reach of our e-Alerts making this vital information easier to locate and access
Creating more visibility for STOP's mission by placing staff and board members at key conferences and meetings
We're a small but mighty organization made stronger when you give to help us assist victims and promote food safety.
GIVE ONLINE: Click here to donate online.
GIVE BY MAIL: Mail your check payable to Stop Foodborne Illness to 4809 N. Ravenswood Avenue, Suite #214, Chicago, IL 60640.
On behalf of Elaine and every single person who benefits from your generosity, thank you in advance for supporting STOP with your donation today.
March 2015