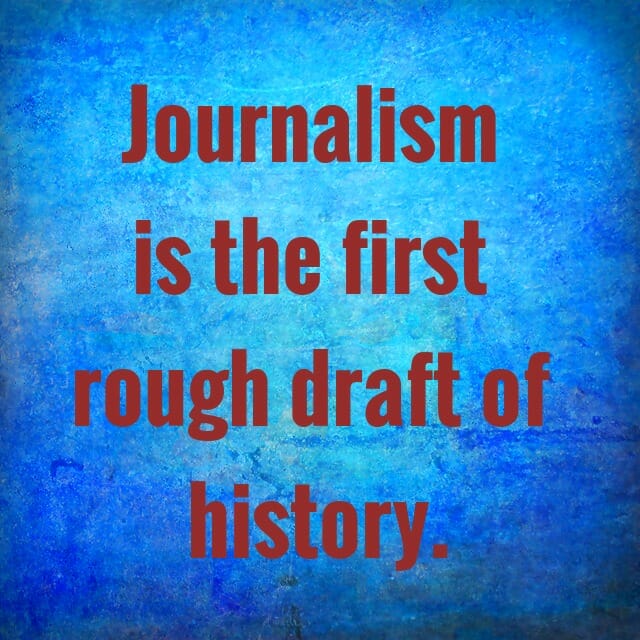 Six Points I Consider When Writing About Food Safety
This month we were able to get our Senior Policy Coordinator for Food Safety, Darin Detwiler, to slow down for a moment and share with us some of his process for when he is writing about food safety for the purpose of publication.
Many newspapers and magazines quote STOP Foodborne Illness as experts when reporting on outbreaks, recalls, or other food safety-related news. Often, we take the proactive approach of writing articles for publication that highlight concerns or events pertinent to our work.
Over the last 20 years, I have written for numerous publications, including the New York Times and Food Quality and Safety Magazine.  While working as a school teacher I was fortunate enough to be able to deliver many speeches and keynote addresses before a wide range of audiences.  What I taught students then, holds true for me now when I'm crafting messages for audiences.  Regardless of the type of message or the type of audience / readers, I make sure to consider these six items before, during, and even after the process.
1. The needs of publication itself
Magazines and newspapers have deadlines, length limits, style guides, tones, and even objectives that must be followed.  A great piece on food safety will be rejected or worse — handled improperly — if the needs expressed by an editor are not considered or met.  Communication is crucial.  Understanding the goal of the publication, the section in which the article will appear, and the intent of the article's use contributes to whether the article gets published.  If something is unclear, I also ask questions to make sure that I am in sync with the editor.
2. The needs of the readers/audience
How much information is too much? Too little?  For what purpose has this audience come to this message?  What do they want or need from this message?  Does it deliver important information and offer advice, or hope, or a call to action?  Understanding the intended audience allows the writer to carefully craft an article that fits the audience and achieves its mission.
3. Emotionally connecting with the readers
I recently received an email about something I said in a speech.  The person who wrote the email said that she was moved by my 45-minute presentation but could not forget one small sentence of my message. These are the words that impacted her:
"Beyond statistics, we cannot ignore the names, faces, and empty seats at family tables that lie in the wake of preventable outbreaks of foodborne illness."
I could have used more specific words to describe family members who die as a result of foodborne illness, but the words I chose painted a picture and allowed even those who have not experienced such losses to see themselves in that dining room, imagining their own family. An emotional connection between writer and audience can cut through a sea of data, a mountain of politics, and a desert of disconnection.
4. Mentioning the work of STOP Foodborne Illness
Even powerful messages must have a purpose.  In an effort to educate others and raise awareness about food safety, this organization, just like any other, needs to make sure that the media is aware of what we do and how we do it.  This helps us gain momentum as we strive for policy advocacy and supporting survivors and families.   I often explain through deliberate and indirect ways the mission of STOP Foodborne Illness and highlight these messages with examples.
5. Keeping the message current 
The work that STOP Foodborne Illness does with victims allows us to gain insight into recent and even on-going outbreaks.  We also talk directly with federal officials at the FDA, USDA, and CDC regarding their work.  Often, reporters or editors will ask about specific policies or events and indicate that they know little about the details of the matter.  By including as much current information and data as possible, we can help prevent misinformation and confusion.  While this organization and those who work with and depend on us have long histories of advocacy and support, we must also ensure that the picture we paint helps others to know that food safety is is not only a concern of the past.
6. Make it informative
Laws, policies, Supreme Court decisions, CDC investigations, medical information, recall details, and so many other pieces of information can be readily used to support a statement and help readers understand simple or complex issues.  It is one thing to promote the use of a protocol or safe handling technique, but another to explain why it is important.  I try to anticipate not only my readers' questions, but also their perceptions of the information.  Will a visual help or hinder?  Will a quote add to the discussion?
—————————————————————-
Darin Detwiler is a frequent speaker at national food policy conferences.  The FDA requests his involvement in national and regional training events where he combines his expertise with his perspective as a voice for consumers to a variety of stakeholders.  Darin's work with media includes print (such as N.Y. Times, Chicago Tribune, L.A. Times, and Food Quality and Safety Magazine) and broadcast appearances (such as NPR, Good Morning America, CNN, and PBS.)