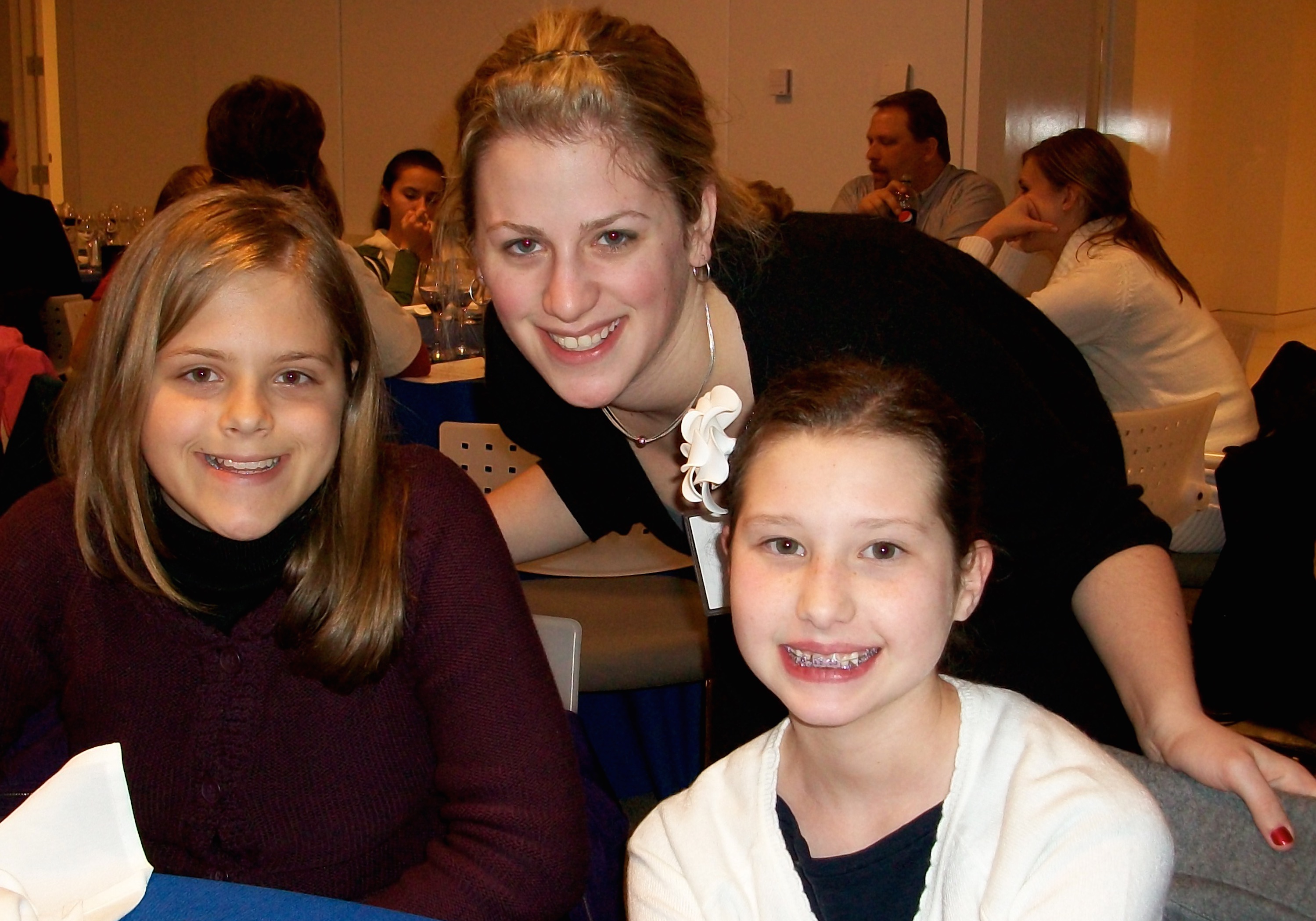 Finding Survivors of Foodborne Illness
One of the most life-changing parts of our mission is offering personal assistance to people who've been struck by foodborne illness.
Gathering those people into our caring circle of support, however, isn't always easy. Oftentimes, survivors of food poisoning don't know STOP Foodborne Illness exists, or that we're here to help.
But, you can partner with us to change that!
With your help, more hurting people can learn about STOP Foodborne Illness, access our supportive resources, enjoy the friendship of others who've walked in their shoes, and get involved in our mission.
How You Can Help Find People Impacted by Foodborne Illness
Now, we're not going to sugarcoat this.
Searching for and finding those impacted by foodborne illness is oftentimes challenging. That said, it's so very worth it. There's nothing quite like making a connection with someone who really needs and wants our help.
So, let's start with SEARCHING.
Basically, it involves watching for articles, posts, or details online, in newspapers, or magazines, and on TV that feature people who've been affected by a foodborne illness. It might be the person directly impacted, a family member, loved one, or anyone who's struggling with the devastating aftermath from contact with contaminated food.
We use popular search engines including:
Google
Bing
Yahoo! Search
Ask
Sometimes we simply may be reading something online, for instance, and happen upon a story about a recall or outbreak without really searching for it.
In either case, when we come across someone's name, the first thing we do is check to see if we've already attempted (or made) contact with that person. After making that determination, we move to the next step.
Keeping good notes, including the following information, is always appreciated:
First and last name, and middle name, or initial. And nicknames.
Spouse or partner's first and last name.
Children's names or names of friends.
Age and gender.
Where the person lives and location of foodborne illness experience. Jot down details that include city/town, state, and county.
Occupation details (where the person works or business he/she may own).
Volunteer work (an organization he/she may be associated with).
Including any related links.
Next, let's cover FINDING.
If you find a name you want to share with us, we'll find the personal contact information needed to get in touch with that person.
The best way to do this is to search sites specifically focused on locating people and their contact details (phone numbers, email, and postal mailing addresses, and social media handles). These include sites such as:
Social media is an excellent resource, too. On Facebook, one can often get a good sense for whether or not the right person has been located based on personal information and what's been shared in the person's posts.
Sadly, sometimes we may find the name of someone who has passed away due to a foodborne illness. Finding the obituary of that person can be helpful because the obituary typically mentions a surviving spouse, children, and siblings and where they live.
Finally, here's how we go about CONTACTING a survivor of foodborne illness.
All of us at STOP Foodborne Illness appreciate your time, energy, and compassion. Sometimes it's easier for those who are feeling the impact of an illness to hear from someone who's walked in their shoes. That's one reason why we love our volunteer mentors who are ready at a moment's notice to reach out to someone with whom we've already made contact, but feel need an extra special touch.
How we go about contacting a person, depends on what contact information has been gathered:
Making a phone call is the most direct route though, due to telemarketers, few people will pick up calls from numbers they don't recognize. If someone does pick up, we tell them as soon as possible who STOP Foodborne Illness is and what we do and the reason for our call. (People want to know from the get-go that we're not going to waste their time or ask for money.)
When reaching out to offer STOP's assistance, we always do our best to use kindness, care, tact, and compassion. Since everyone responds to tragic circumstances differently, we always try to keep this thought in the forefront: That until someone tells us, we don't know how they're feeling, what their needs are, or where they may be in the grieving process. One of the most important things one can do is listen. We've found that those who want to stay on the line and visit, want to tell their story. And they want to ask questions.
Stanley Rutledge, our Community Coordinator, has valuable expertise and experience with searching, finding, and contacting victims. Here's some wisdom he'd like to share:
"There isn't any one way that's the best to contact someone. For instance, one time I sent 10 letters to 10 possible addresses for a man who was a victim of Salmonella poisoning. One of those letters made it to him by way of his ex-wife. Other times, through one simple, direct phone call, I've made contact with someone who was so very happy to find out STOP Foodborne Illness existed."
Do articles and news items about foodborne illness outbreaks catch your attention? Or have you ever thought about seeking them out for the sake of connecting survivors with STOP Foodborne Illness?
This is another volunteer opportunity with which we'd welcome your help. It involves gathering and sharing with us the names of survivors, how they got sick, and what they are/were sick from. And we'll reach out to make contact with them.
How to Take the Next Step
If you want to actively look for the names of survivors of foodborne illness, thereby assisting Stanley as he reaches out to them with information and compassion, please contact Stanley Rutledge, Community Coordinator, at srutledge@stopfoodborneillness.org or 773-269-6555 x7. Let him know that you're interested in helping STOP Foodborne Illness find people, and he'll be in touch to start the volunteer process.
Have questions?
Feel free to contact Stanley, as well.
And last but not least:
THANK YOU!
We really appreciate you considering this important way of volunteering your time and talents.