Bring Comfort + Strength to Those Impacted by Foodborne Illness: Send In Your Thoughts for "Seeds of Hope" Today
Back in October 2015, we announced a very special project STOP Foodborne Illness is proud and excited to bring to you.
It's our beautiful Seeds of Hope book.
Seeds of Hope will feature short stories, personal thoughts, inspirational quotes, raw feelings, real-life experiences, and helpful advice shared by people who've been impacted by foodborne illness.
Why will this book be one of the most meaningful things we ever do?
Because helping people feel supported, comforted, reassured, and inspired—despite the utter devastation they often feel after a foodborne illness experience—is one of the things we do best.
But we need YOUR help to bring Seeds of Hope to life and into the hands of people who need it most.
And we really need you right away!
Our goal is to publish Seeds of Hope by May 1, 2016. With every outbreak we see the benefit of having a tangible way of offering comfort and hope! And, we'd really like to have copies available for our booth at the Food Safety Summit (May 10-12).
So far, we've received some wonderful feedback like this very touching passage written in memory of Nikki Westman, a sweet 3-year-old who lost her precious life way too soon due to foodborne disease:
THE MAKING OF AN ANGEL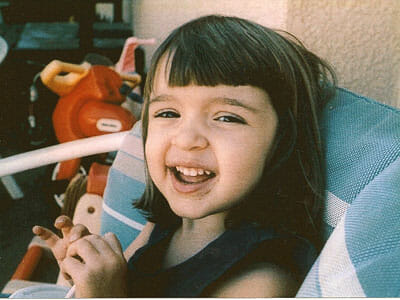 How do angels come to be?
First of all, God must create one.
He chooses very special people on this earth to have them
because he knows the loss they will feel when they lose that person who is to become that angel.
God has His plan and knows what must be done and will help you through it.
To become an angel, they must first come to "be" here on earth.
Nikki was such a creation.
From the moment of her birth, we were all mesmerized by her.
She brought so very much happiness to her parents and family.
Her sweetness was unbelievable. She was "different".
She was so soft and soothing as a baby, her smile so beautiful and her laugh contagious.
She always looked on at all of us.
She was seldom the "ham".
She sometimes had that somber look we all see in the pictures, it was almost like she knew.
She stayed so very close to her mother, for it was to be a short time.
She only knew happiness in her life and that was also    God's plan. 
She is a wonderful angel because she only knows the goodness of the world – that's the kind of angel God needed and created.
It's all part of His plan.
For if there had never been Nikki here –
there wouldn't be one in Heaven to spend eternity with.
Her parents were lucky to be the ones to have her.
There is a special place in Heaven that will more than make
up for the pain of losing her so soon here.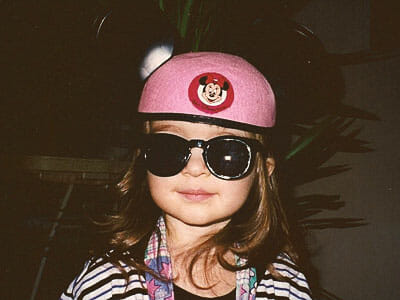 Then it was time – and God had a hard time – as did those who loved her.
He had to gently pull her away, and everyone pulled back so hard! It went back and forth but finally
He had the last tug and an angel she became.
Now down here alone – you must think, What if there had never been Nikki?
What a loss that would be – but she was and always will be.
And that day will come to reunite with her, but on God's timetable.
She was much too special to ever have to suffer the hardships of this world and now never will.
Her whole short life was filled with joy and so much love. 
Cherish all the wonderful memories and be proud that God chose you to help in the creation of Nikki.
She'll be with you until the day you die and after that – FOREVER.
Wow. Isn't that beautiful?
It was written by Nikki's aunt for her sister, Melissa (Nikki's mom).
It's not hard to imagine those words comforting and reassuring a mother or a father experiencing the same kind of awful heartbreak, is it? Perhaps you know that mother or father.
PLEASE SEND YOUR THOUGHTS IN TODAY
We're in need of many more submittals to fill our Seeds of Hope and change the lives of families and friends for the better.
Are you ready to help?
We hope so! And here's what we'd like you to do:
First, decide on what to submit. Here are examples of what you can share:
A short story about a specific time you felt hope in the aftermath of a foodborne illness.
A poem you've written expressing your grief or one you read that helped in a difficult moment.
A song, or a line from a song, that spoke to you at a disheartening time.
A once seemingly insurmountable challenge you've taken on and/or overcome.
The title of a book, or a line from a book, that resonated with your experience.
An event with family or friends that joyfully took you by surprise.
A prayer, scripture verse, or sacred saying that encouraged and influenced your life.
A meaningful quote or comment that came at just the right time.
A TV show or movie that brought you comfort.
Inspiration you've received from a family member.
Something a friend or mentor said that made sense, clarified a question, or helped you figure out what to do.
A hobby or activity that took your mind off your battle.
An object that provided comfort because it reminded you of someone.
A geographical place where you found serenity and peace.
Next, as you're reflecting on whatever you decide to share, write a line or two, a paragraph or two, or a full story touching on how your experience nudged you in a hopeful, uplifting direction. Keep in mind that we encourage you to be real and "tell it like it is." Yet, we kindly ask that your content and tone are child/family friendly.
Then, once your passage is ready, send it to Stanley Rutledge, Community Coordinator, at srutledge@stopfoodborneillness.org. Feel free to email or call Stanley at 773.269.6555, ext. 7 with questions or for clarifications.
Thank You!
Thanks in advance for considering participation in our very special Seeds of Hope book.
And remember: Even just a line or two expressing your thoughts on what helped you feel more courage or cared for could be just the thing another survivor or loved one needs to hear.
We truly can't wait to hear from you!