Applications are being taken for the Theno Food Safety Fellowship 2020-2021
Sign up to receive application information!
This fellowship was created in Dave's honor after his sudden passing in 2017. It is a special opportunity for a young food scientist to work closely with Stop Foodborne Illness and learn from members who have experienced the consequences of failures in food safety firsthand. The Dave Theno Food Safety Fellowship is a partnership between Stop Foodborne Illness and Michigan State University Online Food Safety Program. The Fellow will work full-time for Stop Foodborne Illness and complete a 12-credit Online Food Safety Certificate with Michigan State University.
Salary for the Fellowship is $25,000. Start Date: August 24, 2020 | End Date: August 13, 2021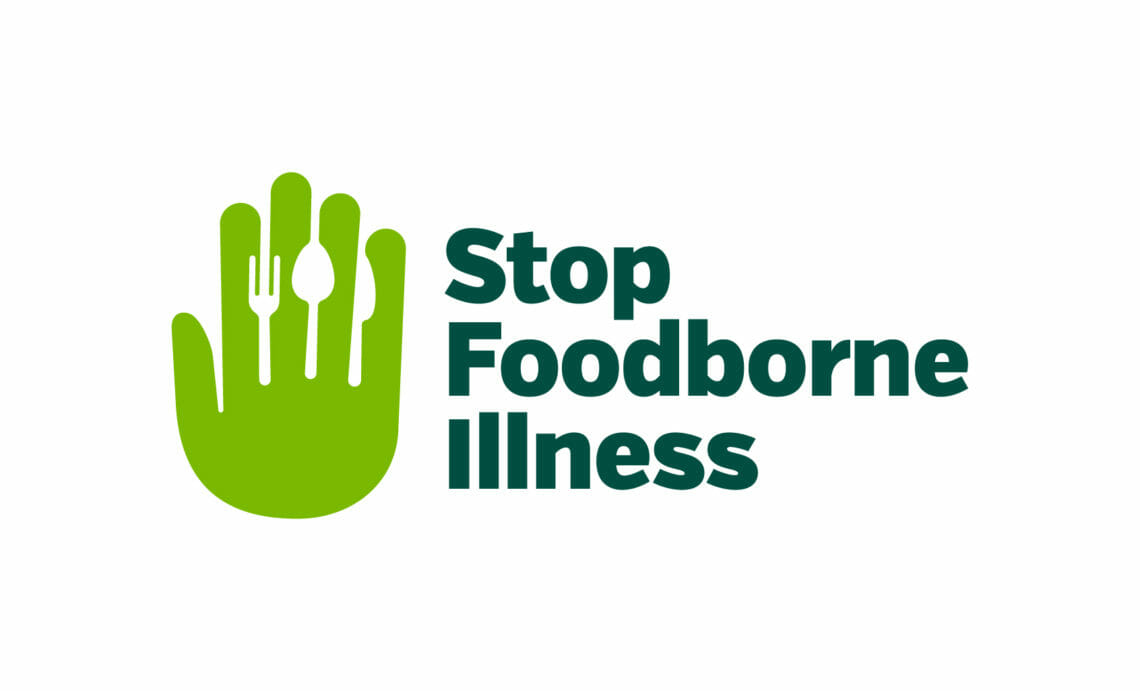 Stop Foodborne Illness formed under the name Safe Tables Our Priority (STOP) in 1993, out of the collective grief and anger of individuals, whose children and families were unmercifully caught in what became known as the West Coast E. coli Outbreak. Today, Stop Foodborne Illness is a voice for any who want to turn awareness into action. Our vision is to stop the preventable illnesses and deaths due to foodborne pathogens.
The stories on our website's Honor Wall are a testament to the strength and endurance of individuals and families. Telling one's story is often not only empowering for the storyteller but thought provoking for the listener. Through the history of the organization and today, our members have told about their experiences with foodborne illness and spread the message that food safety is important because it impacts real people. Our volunteer advocates provide a human face behind the statistics – a powerful reminder of the need for a vigilant food safety culture.
David Theno was a man of action and was passionate about what it really meant to keep food safe. It was about people. A friendship with one of the founders of Stop Foodborne Illness (who lost a child to E. coli O157:H7) profoundly influenced Dave to keep a photograph of her daughter, Lauren Beth, in his wallet throughout his career, to remind him of the devastation wrought by foodborne pathogens. As a result, he worked tirelessly to create a culture of food safety.
Dave was hired as senior vice president and chief food safety officer for Jack-in-the-Box in 1993, as the San Diego fast food chain was reeling from a massive and deadly outbreak of E. coli O157:H7. Theno's leadership in responding to the 1993 outbreak and challenge of E. coli O157:H7 has been recognized by numerous scientific and industry organizations.
Applications are open October 2019, and be accepted through March 31, 2020. 
Job Overview:
The Dave Theno Fellow will work 35 hours a week in the Stop Foodborne Illness offices. The Fellow will complete the following responsibilities, working within the mission of Stop. Work will focus mainly on two designated projects while also participating in other activities that support learning and experience in food safety.
Requirements for Application:
Bachelor's Degree or higher in Food Science or Animal Science from accredited university with a GPA of 3.0 or higher. Must have taken 200/300 level microbiology course to qualify for MSU Food Safety Certificate courses.
Communication and interpersonal skills; must have level of comfort reaching out to individuals who have been impacted by foodborne illness
Interest in food industry, regulation, and safety
Responsibilities:
Complete two projects. Projects are determined by Fellow, Stop CEO, and MSU OFS Director. Projects align with Stop's mission and contribute to the organization. The background of the fellow should guide the topic of projects and work should be completed during the one-year program.
Complete MSU OFS Food Safety Certificate program and attend MSU Creating Food Safety Culture Executive Education.
Familiarize themselves with current constituency; Speaker's Bureau and Honor Wall. Participate in New Constituent Contact initiative with Community Coordinator one week each month.
Participate in Safe Food Coalition and Food Lab Alliance.
Attend IAFP annual meeting as a representative of Stop Foodborne Illness.
Complete Weekly Reports to track progress throughout the fellowship, and two (2)– one page reflections each month; Bi-weekly meetings with Stop CEO and MSU OFS Program Director.
Application Materials:
A completed application form.
Current CV or resume
Official transcripts from degree granting university.
A Statement of Intent outlining background, professional interests,  reason for wanting this fellowship, and how it will help the applicant's future career.
Three letters of recommendation (2 academic, 1 personal).