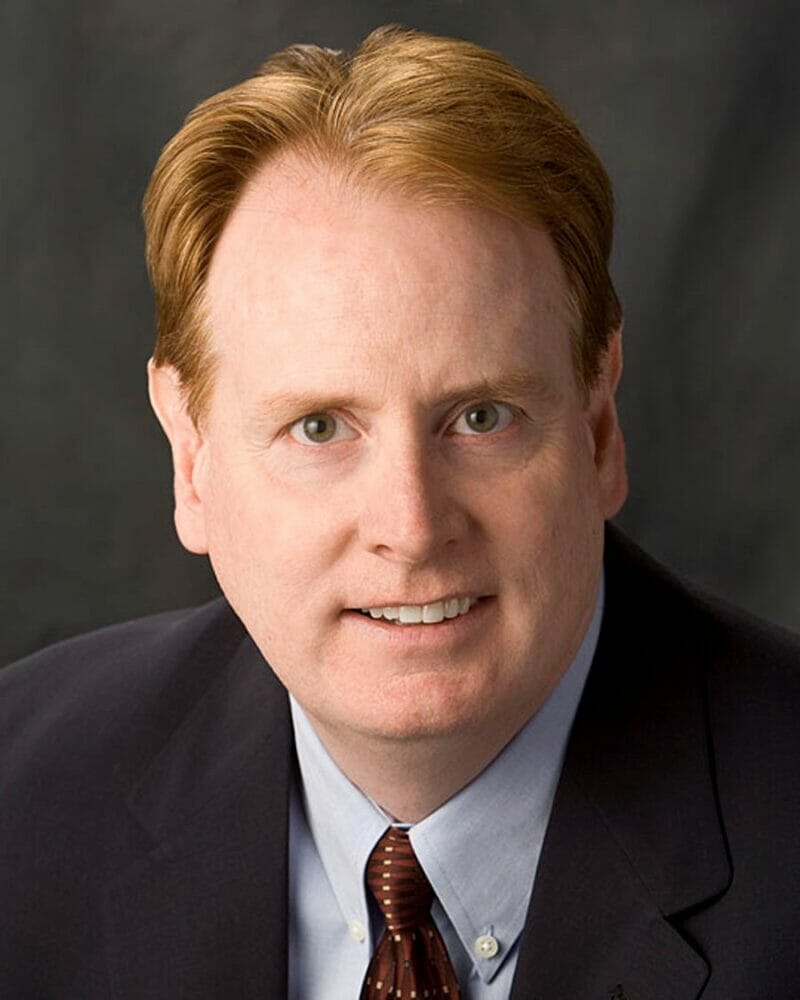 Greg West and Davidson's Safest Choice® Eggs: Putting Food Safety First with Pasteurized Eggs for You + Your Family
When you're shopping for eggs, are you picking pasteurized?
Greg West sure hopes so. If you're not, some woeful tales Greg tells in this article may just motivate you to make a powerful, easy change to help prevent foodborne illness.
In our first interview with the President & CEO of National Pasteurized Eggs (NPE), we're brimming with excitement to bring you Greg's insights and inspirations. As you'll quickly pick up on, he's got a deep, deep commitment to keeping the eggs we eat free of harmful, deadly pathogens. Greg's a passionate, seasoned food safety professional with a company that's doing it right. And STOP Foodborne Illness couldn't be happier to call him a close, supportive partner.
Q: Greg, let's start with your story. What motivated you to pursue a career in food safety?
A: I've been in the food and beverage business my entire career – about 30 years now. Throughout those years, I've had the good fortune of working with many smart people, great brands and high-quality products.
While managing a prepared salads and entrée company, one with top products in the industry, we unfortunately experienced the largest Listeria recall in the industry. To say we were devastated is an understatement.
That agonizing experience woke me up to a vital lesson: Even if your company's food ranks #1, without the best food safety protocols in place, foodborne illness can certainly rear its ugly head. And that can really destroy a brand.
After that massive recall, I woke up to the importance of having expertise in food safety. I began appreciating that company choices regarding food safety are paramount. Food safety became a big passion for me, so I set off to gain as much knowledge as I could on the topic.
Years later, when the opportunity to launch the only high-quality, great-tasting egg pasteurized in its shell came along, I felt well-suited and up for the challenge. That's what brought me to NPE. It's been incredibly rewarding to see our team take an innovative food safety breakthrough from an idea to a large national brand, Davidson's Safest Choice® Eggs. In recent years, an internationally-available product, as well.
Let me share a specific, real-world example of how our eggs are making a positive difference when it comes to foodborne illness. When the largest egg recall ever hit in 2010, knowing that our safe eggs were available gave me so much peace of mind because I knew our customers were protected. Many of them called to thank our team for their staunch commitment to egg safety. After the recall illness reports came in, no long-term care or healthcare facilities were affected because they all had switched to our Safest Choice® Eggs. That was significant because, during past large-scale Salmonella outbreaks, our safe eggs weren't nationally available. Tragically, in past outbreaks, hundreds of people fell ill in these long-term care facilities.
Q: As President & CEO of NPE, what's a day in the life like?

A: On any given day, my schedule is full and varied with activities that get me pretty fired up to dig in to my work.
Building and empowering a passionate team of people who take strong ownership of our mission is really the key part of my role. Our team works diligently to educate consumers and food service providers on the safest egg option available: Davidson's Safest Choice® Eggs. We all take tremendous pride in telling our food safety story to grow awareness and availability of our product across the country.
Keeping our team members fortified with the tools, resources, and support they need to excel in their work also keeps me hopping. This requires all of us to receive up-to-date training on new food safety rules and regulations, food codes, trends, risks, and consumer preferences. We turn to outside assistance, too, which helps us exponentially expand awareness of our pasteurized eggs.
Lately, I've been logging additional hours on joint ventures outside the U.S. We now have a greater focus on bringing our Safest ChoiceTM technology and products into Mexico, Canada, Australia, Columbia, Panama, Singapore, Dubai, Korea, and other countries.
Q: Briefly describe what pasteurization is, why it's so important, and how your water bath egg pasteurization process works.
A: Pasteurization is a hundred-year-old process that destroys pathogens through heat. It's best known for its role in making milk and juices safe for consumption.
To pasteurize a food means to destroy harmful microorganisms (e.g., bacteria and viruses) by applying a precise amount of heat for a specified period of time. It's an all-natural food safety process involving only heat (not chemicals or irradiation).
Davidson's Safest Choice® Eggs are pasteurized in an all-natural, gentle water bath that eliminates risk of Salmonella bacteria along with viruses (e.g., avian influenza or "bird flu") without changing the nutrition or flavor. Our egg pasteurization does not cook the egg, so there's no change to the farm-fresh flavor you enjoy.
Unlike ordinary eggs, Safest ChoiceTM eggs offer food safety you can count on—in any recipe. According to the U.S. Department of Agriculture (USDA), "In-shell pasteurized eggs may be used safely without cooking." Learn more about pasteurized eggs
.
Q: Are you seeing a rise in consumers selecting pasteurized eggs? In general, why do you think more people don't buy pasteurized eggs?
A: Yes, demand for Davidson's Safest Choice® Eggs has increased as food safety awareness continues to climb with food service operators and consumers.
In the last two years alone, we've added 5,000+ grocery stores carrying Safest Choice® Eggs. Skyrocketing consumer demand has been the driver. More and more people are choosing the safe option for their eggs, and we love seeing that.
But, misconceptions abound about safe cooking/handling of eggs and egg safety, so we've got more work to do. We need to keep heightening awareness on the benefits of our pasteurized eggs. Educating consumers is key. The more they learn, the more they'll gravitate toward the peace of mind our brand brings them. And the more they'll help us spread the word.
Q: You've been affected by many stories of people who've become very sick or died due to eating tainted eggs. Is there one story that sticks out in your mind as a driving force for the work you do?
A: Yes. The story of Arlene.
Arlene's a survivor of egg Salmonella poisoning, and she's a STOP Foodborne Illness supporter. To this day, seven years later after her horrific experience, she's still suffering life-altering, gruesome side effects.
The Salmonella Arlene contracted while eating unpasteurized, improperly handled eggs from a restaurant served up a host of complications for this once-active grandmother. Arlene bravely shared with us the details of her struggles. Secondary infections, regular colonoscopies, and excruciating pain are an unfortunate part of Arlene's daily life. Sadly, because of tainted eggs, her life has dramatically changed for the worse.
It's heartbreaking to know of stories like Arlene's because all of her agony and debilitation could've been prevented with pasteurized eggs. This provides intense motivation for our whole team to work harder to raise awareness of our safe eggs.
Q: How did you learn about STOP Foodborne Illness?
A: About eight years ago, I spoke at a food safety educational event. After that gathering, the former Executive Director of STOP Foodborne Illness approached me about collaborating. We spent a few hours discussing our mutual desires on food safety and ways we could help improve messaging on food safety. Our teams have continued to collaborate and support food safety awareness over the years. In fact, STOP Foodborne Illness and Davidson's Safest Choice® Eggs shared the stage one time when we both received National Science Foundation (NSF) Food Safety Achievement awards in 2007.
Q: How are you supporting STOP's mission and how would you like our partnership to grow?
A: First, we're super committed to spreading the message of how important food safety is. Naturally, our focus is on eggs. We like to cover food safety topics regularly on our blog. In one recent post, we share 7 egg safety resources. These include printable sheets that provide quick reference to food safety tips and free food safety in-services that assist foodservice operations in training employees about farm-to-fork food safety.
Having food safety conversations and sharing resources on our social media channels is another way we like to work with STOP, especially during Food Safety Month in September. We've also had success collaborating at local and national industry events, which is something we look forward to doing more of in the future.
Q: How can STOP Foodborne Illness readers help increase awareness around the importance of choosing pasteurized eggs?
A: Watch and share our video that shows how Davidson's Safest Choice® Eggs are pasteurized to eliminate the risk of Salmonella in eggs.
To STOP Foodborne Illness and every single one of its supporters: Thanks so much for all you do to help prevent foodborne illness. We appreciate you helping us spread the word about our safe eggs.
About Greg West
Greg West is a 30-year veteran of the food industry with a broad foundation in fresh food manufacturing and food safety best practices.  He's President and CEO of National Pasteurized Eggs (NPE), the industry leader in patented technology of shell egg pasteurization and brand leader with the Davidson and Safest Choice brands. Greg has made egg safety awareness and training an integral part of NPE's educational process. Greg's vision includes seeing Salmonella-free pasteurized shell eggs as the first choice of restaurants and consumers in their fight to stop egg-related Salmonella before it enters their kitchens. Greg is proud that NPE's safe Salmonella-free pasteurized shell eggs are fast becoming the "standard of care" to the highly susceptible in our foodservice industry. Greg is a graduate of Michigan State University and lives in the western suburbs of Chicago with his wife and two children. 
---